Measuring and snipping sticker paper to fit your kids' school book covers can be a chore. But it doesn't have to be! EZ Covers offers slide on exercise book covers in a range of different sizes to match any of your children's exercise books. Although there are many different types of exercise books in New Zealand, they almost all fall into one of the sizes shown. Or you can enter your book code below to see if there is a size match using our Cover Calculator.
Cover Calculator
To work out the correct covers for your books enter your book code below (eg 1B5).
Scrapbook Size

Page size: 335mm (H) x 245mm (W)

Frequently searched for:

The Big Book

Warwick Project Book

Clever Kiwi Scrapbook

Page size: 340mm (H) x 240mm (W)

Frequently searched for:

Clever Kiwi Maths

Clever Kiwi Activities
A4 Plus Size (My Learning Range)

Page size: 317mm (H) x 230mm (W)

Frequently searched for:

My Literacy Book 3

My Everyday Book

Stretchez Small

Size: Hard covers up to 15cm x 20cm x 2cm

Frequently searched for:

2B5




Stretchez Large

Size: Hard covers up to 23cm x 30.3cm x 5cm

Frequently searched for:

2B8



Finding the right size
Match your book codes from the drop-down lists above and browse our range of covers & styles.
If you can't find the right code then try our size calculator at bottom of the page. Simply type in your book codes to see which sized covers you need. All our covers slip over exercise books to fit perfectly, no adjustment is required. Putting on a cover takes about ten seconds and most kids can do it themselves. Don't worry if you order the wrong size, send it back with a self-addressed stamped envelope and we'll swap it at no charge.
How to Put on EZ Covers
An EZ Cover fits your child's exercise book like a glove. The best thing about it is it even slips on like one! Need help putting on your school exercise book covers? Follow our handy guide to find out how EZ it is to put on our book covers.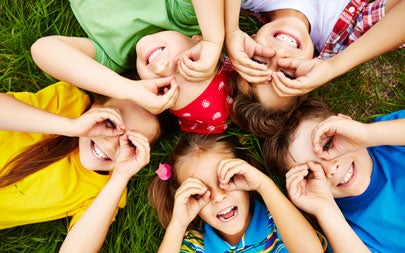 This was my first year using EZ Covers and my sanity has returned after last year's nightmare. So easy to use, my son could choose as many designs as he wanted and they were all covered in a few minutes.
Julia Williams

I've used EZ covers for the last 3 years and love them! They arrived in a matter of days (the week before Christmas - pretty awesome for that time of year) they're so easy to put on....best invention ever!
Emma Murphy

Fantastic!!! Can't believe I waited so long to order book covers. Quality is great and so much cheaper then other sites and stores.
Kelz Roberts

This is my first year of book covers and I'm loving the idea my husband doesn't have to sit down for hours on end trying to contact 40 books for our 3 boys.
Cassie Penn